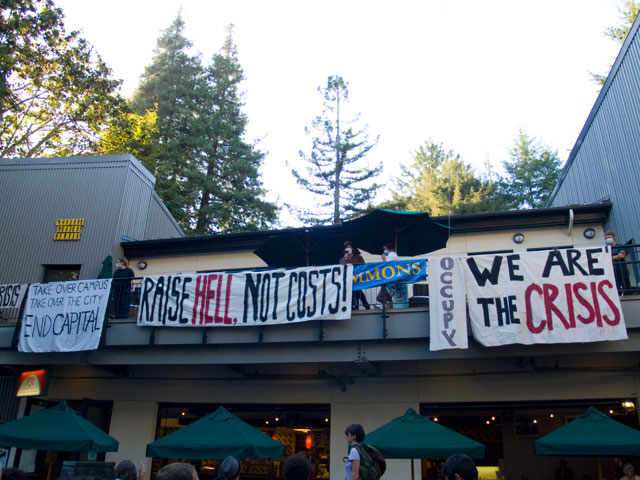 Also published at WireTap.
On the morning of September 24, students across the University of California's ten campuses awoke to their first class of the school year: an object lesson in labor and student resistance.
That day, thousands of faculty, students and staff joined to protest the massive budget cuts to the state's university system -- and to protest the complicity of the university's administrations and the Board of Regents.
California is facing a